Every day, thousands of Domains expires! So? What's interesting about this… Well for normal people it's just a bunch of domains while for SEO people, it's about scrounging for Gold in Garbage. Out of these 1000 domains, there are few with High Domain Authority. These few domains with high Domain Authority is a great source to create high-quality backlinks for your website. But the main problem is finding the high-quality expired domains. That is where Domainlord comes into play.
Domainlord is a high-quality expired domains finder that crawls and collects details of domain with linkbacks from high authority websites!
If you are building your business or if you are building a PBN for your business; in both cases, you should try Domainlord!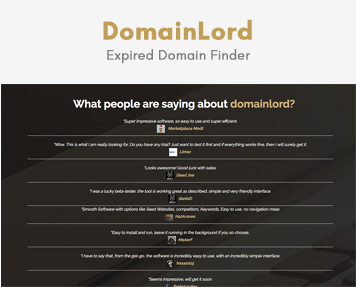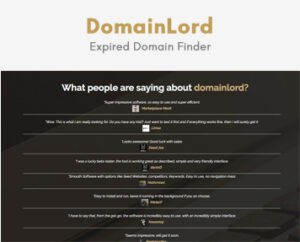 DomainLord Technology:
Client's Feedback:
"They are very responsive, always positive and giving you the feeling that they know what they are doing."