Shabd.in (formerly known as Shabdanagari) is Hindi's first Blogging and Social Media Website. Shabd.in is a vernacular Social Media Platform that enables users to post content on the website and also allows other users to like, comment and share the posts. Users can easily connect and make friends on the platform. Founded in 2015 by IIT Mumbai alumni, Shabd is the first of its kind stage on the internet that provides the ability to read and write content in Hindi on the web. This website is targeted towards over 65 million Indians who speak, write and read in Hindi.
Attributes:
Shabd enables users to write blogs, create pages and websites exclusively in Hindi.

Shabd is inspired by Facebook but not it's replica. 

Users can easily connect with  Hindi writers and speakers on Shabd.

All the services on this website are free.

Shabd has an in-built On-screen Hindi Keyboard.
Shabd.in acts as a bridge that Hindi people needed to connect with Digital World.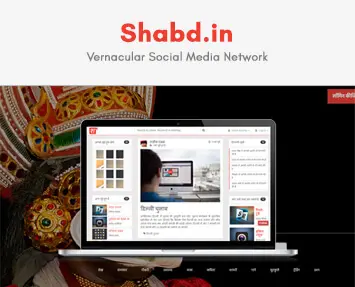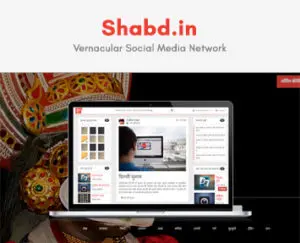 Shabd.in Technology:
Shabd.in is developed using ASP.net Technology. The framework used to design a user-friendly UI is MVC.
Shabd.in is a Self Owned Product.