Android App Development Services
TAS is a top Android app development company with services covering the complete development cycle, from concept to distribution. Leveraging a verified agile methodology and in-house talent, TAS delivers end-to-end custom products that incorporate the total range of Android devices. Our user-focused approach to product development produces Android applications designed to help you resolve business problems, enhance revenue, and build better relationships with customers or clients.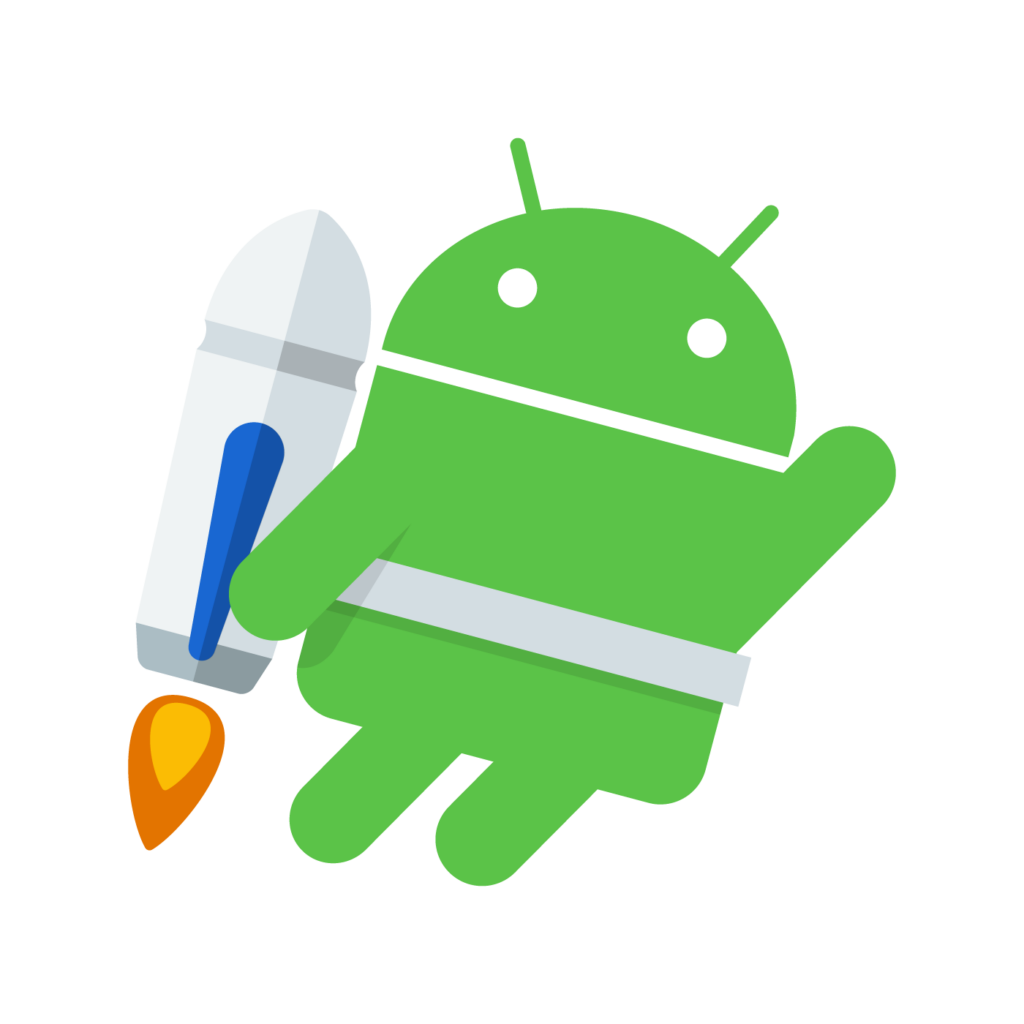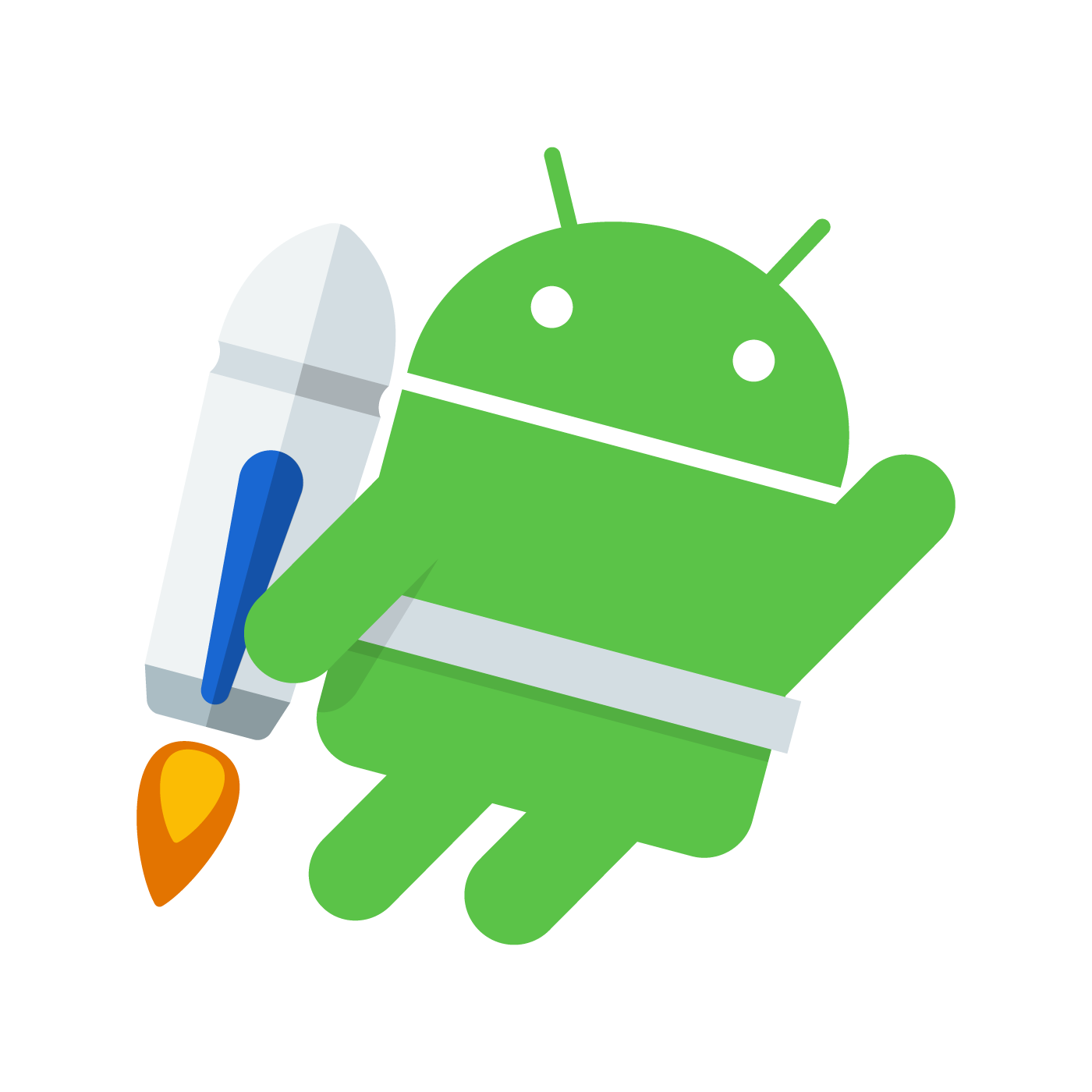 We have a highly talented and skilled team of Android developers, who are capable of executing the power-packed functionality and deliver seamless apps with appealing features to suit your business needs. Attain optimum business leverage with the advanced Android applications that are developed by our amazing team to help you settle your specific business challenges.
Transform Your App Idea Into A Reality
Transform your business with TAS Android App Development Services. TAS has experience with various clients, ranging from Startups to Enterprises, enabling them with Android app development expertise. We develop high-performance business solutions using emerging and existing Android tools and technologies.
As a leading Android app development company, TAS builds a solution around specific requirements, budgets, and timelines of our clients. We have verified abilities in analyzing business challenges, understanding the client's ambitions, and delivering powerful android solutions with clear value.

Experience the benefits of high-end Android features as well as faster turnaround time by building all code in Android-specific programming languages.

Focus on your specific business requirements through custom Android applications using the latest Android SDKs.

Leverage cost-effective and efficient Android apps via the hybrid development option that enables writing code once and use it anywhere.

Leverage our verified experience of developing Android apps for Augmented Reality and Virtual Reality to ensure immersive and interactive user experiences.

Enhance the operational efficiency of your workforce and streamline your business processes for various stakeholders by developing enterprise Android apps.

TAS connects your Android app with various IoT devices to transform your business processes, create new business models, and deliver distinct market differentiation.
Share your app idea with TAS to bring it to reality. Our key areas of development include the following:
Social Network App Development
Multimedia App Development
GPS Based Real-Time Application
Why you should consider Android App Development
Android devices are used by billions of people across the world. So with Android app development, you can engage with a huge customer base, which is good for your business.
Android permits the development of consumer-centric and enterprise apps with the greatly customizable user interfaces that are easy to use and offer powerful performance.
Since it is an open-source technology, developers can produce the apps faster and relative at an affordable cost for startups and SMEs.
Android OS has advanced security features, which include process isolation, user-based permission model, safe mechanism of inter-process communication, and so on.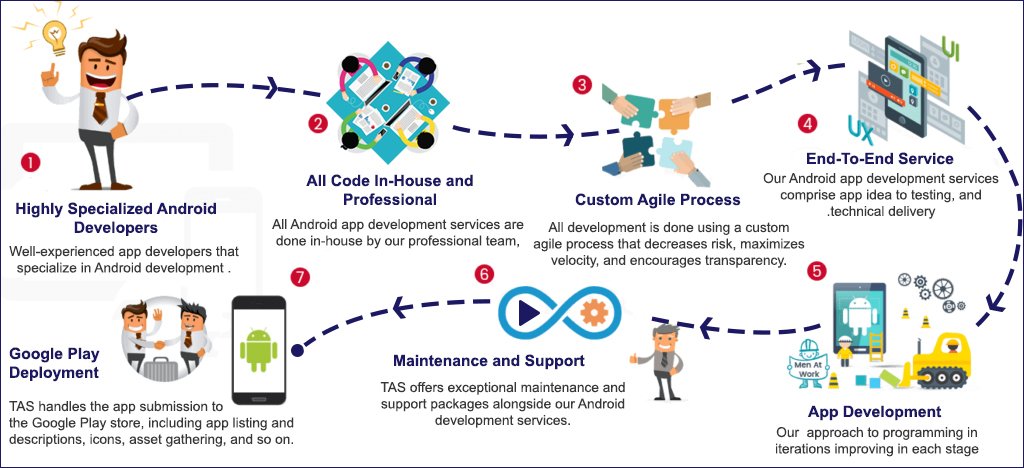 Why TAS for Android App Development?
We help businesses access real-time data insights by integrating 3rd party tools and existing enterprise systems with the android application.
Our skilled team of professionals delivers high-quality Android apps, utilizing rigorous manual and automated testing techniques to enable business with competitive solutions.
We ensure that you are able to maintain the compatibility of your apps with the latest Android versions as well as migrate any application to the Android platform from other mobile platforms.
So far, TAS has worked to create powerful native Android apps that deliver compelling user experiences, as well as help companies build stronger, lasting customer relationships. Get in touch with us today to see how we can partner on your next project, or bring your app idea to life.
Request a Quote