Experience the best Professional Development Service through Our team of exceptional C Sharp Developers. Our C# programmers have experienced developing over 100 applications in .NET Platform. Our development team uses their knowledge of the market trends and the latest C# versions to generate better results.
High Performance
Scalability
Security
Support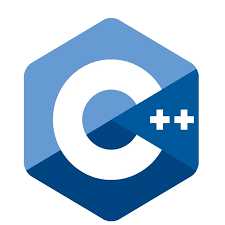 TAS is reputable for offering professional C# development services, an object-oriented programing language. Our team has helped clients' transform to improve performance and competitive positioning. TAS offers various integrated services combining best-in-class technology with deep domain expertise. Our end-to-end C# development solutions can help you address the challenges and opportunities of your business and realize your potential.

We started our C# journey from desktop applications. Now, we can leverage Windows Forums, Windows Presentation Foundation, and Universal Windows Platform to produce impressive standalone and intranet applications

Our expertise in cross-platform and hybrid mobile app development using Xamarin-like frameworks is known in the industry. Our C# developers have designed feature-rich, functional, and native-like experience-giving apps for leading brands across the world.

C# Server-Side Software Development
Server-side software development involves any software that runs on the server with high stability and survivability. Our exceptional developers possess good knowledge and experience to develop high-load server-side software solutions using C# technologies.

Using Visual Studio and ASP.NET framework, our C# developers provide websites, web applications, ecommerce sites, data-driven sites, and dynamic SPAs. Our experience with C# code enables us to deliver feature-rich and functional websites with high performance and good returns.

PaaS offers the remote use of an application development platform based on cloud computing. PaaS technology enables our developers to build, test, and use their software solutions in a single comprehensive environment.

Microsoft Azure is a cloud service that supports C# code and offers IaaS, PaaS, and SaaS cloud-based services for developing modern interactive applications. Our expert tea can deliver excellent C# cloud development solutions.

Software as a Service (SaaS) apps is a great way to drastically cut down your costs and boost productivity. Our professional C# team possesses years of experience to create compelling and well structured SaaS backend.

The modern applications require lots of 3rd party services to integrate. Our C# professionals have hands-on experience to integrate databases using various APIs to ensure faster and better performance.

Legacy applications have legacy code and require reshuffling to stay functional. Our Microsoft C# technology developers ensure a seamless migration process and use C# instead of legacy code.
Why C# is right for business
Why TAS For C# Development
TAS is a leading web and app development company. We offer various C# programming services using C# developmental technology and other related technologies. Our professional development team has expertise in building web applications for CMS, CRM, e-learning, and B2B/B2C, employing C-sharp programming language. At TAS, we are working to deliver result-oriented service as our expert developers are well-trained for better communication.
C# Development Service is the core strength of TAS. We have highly experienced C# developers with over 20 years of experience. We have worked on over 100 different applications on Dot Net, which include C# websites, desktop, and console apps. This has led to significant success for our clients who use C# language to enhance their business and run their projects.
We, at TAS, are committed to delivering a complete solution with C Sharp development services through our professional developers. Our C# development team uses the most updated technological solutions to build highly-secured applications for our clients. Contact us now to get an accurate solution for your project or project idea through our professional C Sharp developers.
Request a Quote