Creating a website nowadays is much less complicated than it was a decade ago. Free Platforms like Wix, WordPress allows beginners to create a website. But why then people are investing their time and money to find and hire the Best Website Design Company to design a website?
A website is the first impression of your company and speaks volumes about your work.  It's your website that helps you to push your business ahead and you on the top. Also, this may sound like a given, but not all websites are the same. Everyone needs a custom website based on Business type.  According to new research, it takes only  8 seconds for a visitor to click or exit from your website. So, you must deliver the content to the audience in the shortest amount of time possible. Else, you are on the verge of losing a possible lead.
So, if you are looking for a customized web design for your particular prerequisites, hiring a web design company will be the best deal. But hiring a web designing company is again not an easy task. There are a number of factors you need to analyze before investing.
In this blog, we have come up with the 3 most important factors that will help you to choose the best and get the perfect result for you.
3 things that you should focus on while hiring Best Website Design Company In India :
Creativity – Look for a company that is creative and goal-oriented. Check their past works, company reviews before assigning your project.

Customer-Centric – A customer-focused and diligent professionals team who follow up things and queries on priorities. 
W3C standards – Look for the Website Design Company who can ensure that your website abides with stringent W3C standards.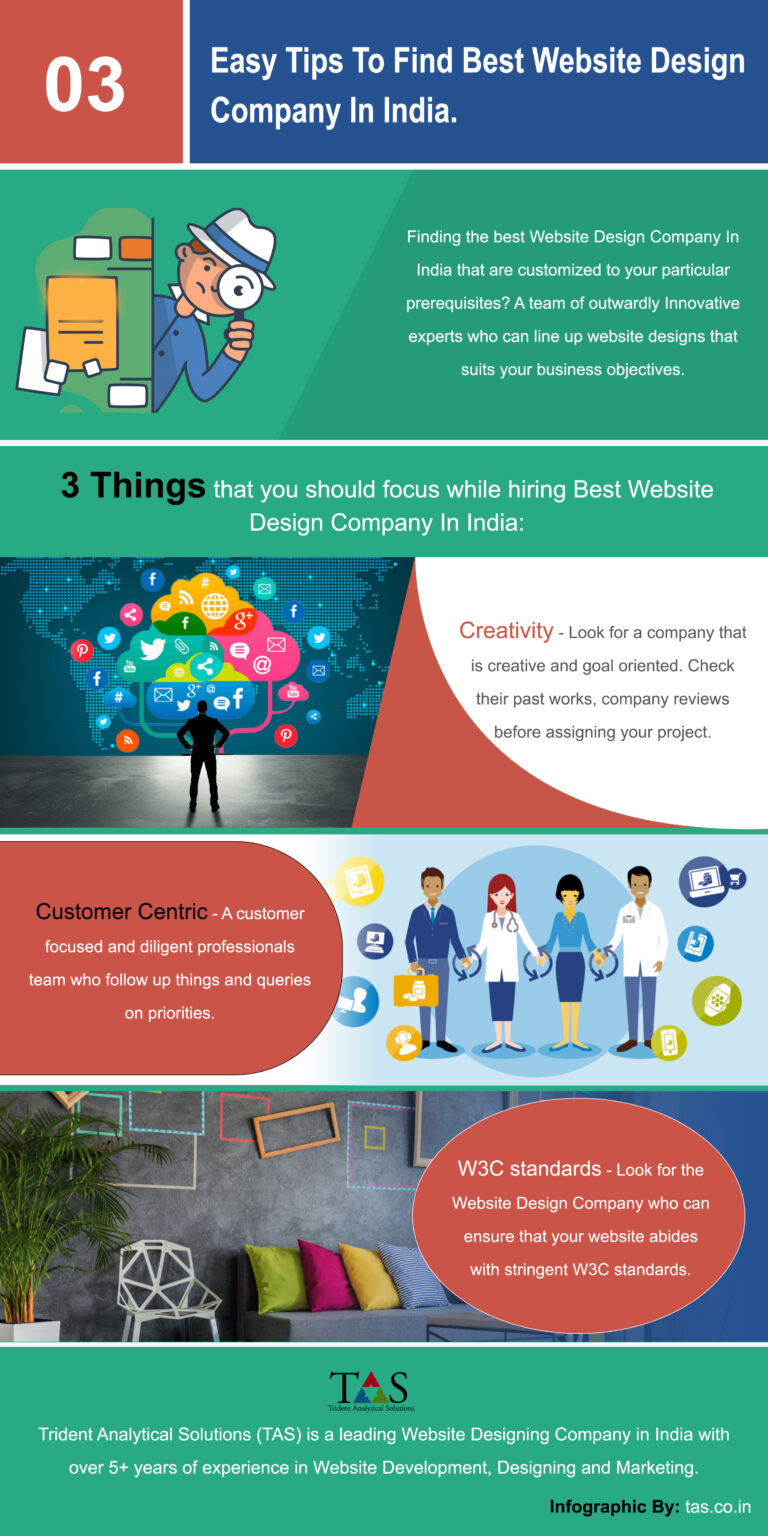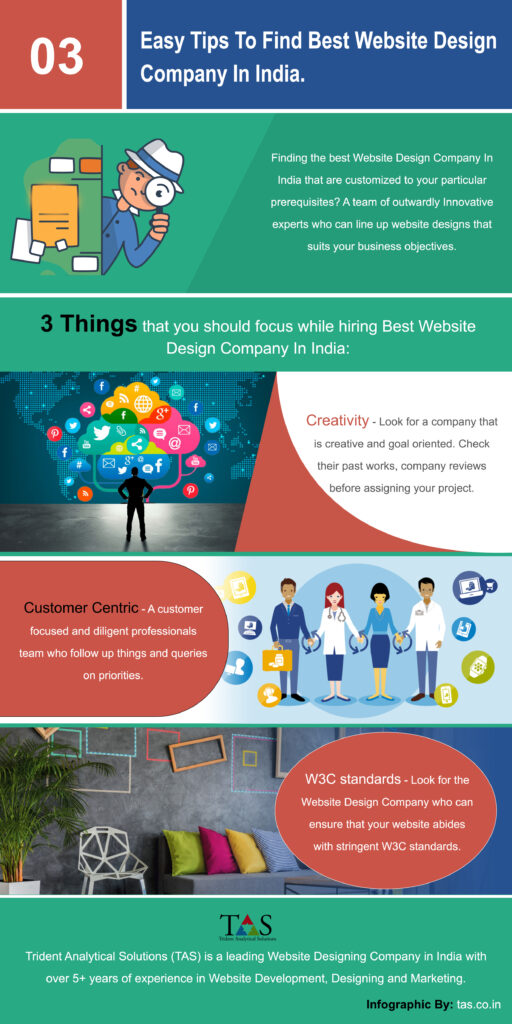 Trident Analytical Solutions is making headways in Customised Web enabled Services & Solutions. We have a pool of talented developers with years of experience in Website Designing, Web Development, Implementation of Web Software and Digital Marketing. TAS, a Noida, India based Web Development Company has been successful ever since 2010 creating a niche for itself with Web-based activities being a part of the IT Industry.